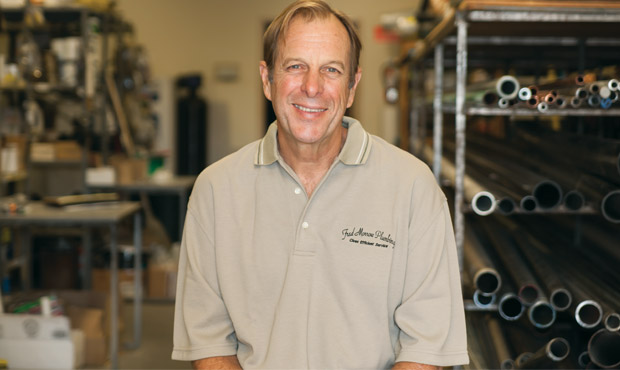 Welcome to Fred Morrow Plumbing, Inc. The company has been in business now since 1976. We are a team of employees who have worked through the years to build the outstanding reputation this company enjoys today.
Our plumbers are trained to fit any and all of your plumbing needs. We have the reputation as an "A" grade plumbing company, never having had one complaint on our license.
I am proud of this record and the reputation of my employees. I hope in turn you will find our work to be of the highest standards.
Our company takes pride in its work ethic and our reliable, honest, quality service with an ultimate goal of customer satisfaction. The company slogan is: Clean Efficient Service.
We look forward to establishing a long-term commitment with our customers, not just a one-shot deal. Through knowledge and experience we strive to bring integrity to the trade.
Please feel free to ask for any information you may need. Referrals are available upon request.
– Fred Morrow
Image credit: Neighbor2Neigbor.com